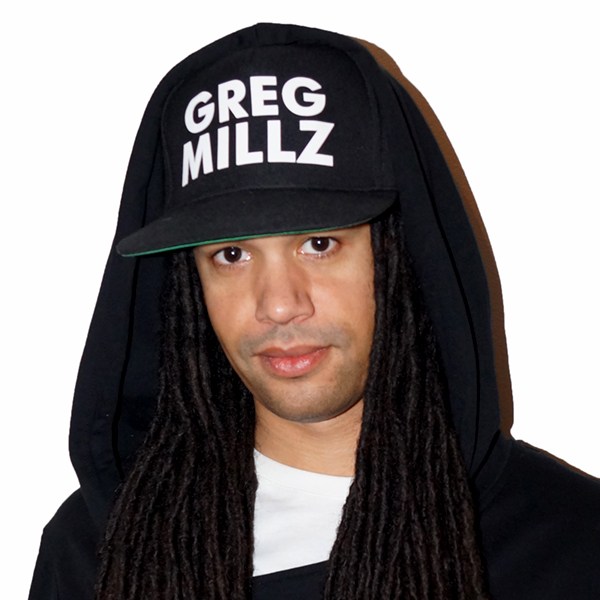 Style: Urban – Eclectic – Caribbean

Biography:
DJ Greg Millz's career has been marked by great achievements.
From entertaining thousands at the hottest clubs in The Netherlands to exclusive after parties for today's leading recording artists.
His style is very diverse and can't be defined. He plays urban with crossovers to caribbean music to eclectic music and back to the urban part again. DJ Greg Millz is definitely an all round deejay who knows and feels what the people wants to hear when they go clubbing.
The combination of his energetic mixing skills, originality, music knowledge and diversity create his unique style.
Bow Wow, Lil Kim, Omarion, Ryan Leslie, Charly Black, Leftside Mohombi, Mr. Vegas, Jah Cure, Kevin Lyttle, Serani, Keizer, Jayh, Gio, are some of the artists DJ Greg Millz has opened up for.
He can be found as resident DJ at parties like: R&B Diamonds in Kingdom Club Kerkrade (ex bozzini), Latin Riddem in Club Sorbonne Rotterdam and R&B Legends in Hotel Arena Amsterdam.
DJ Greg Millz has also played at well known events like:
– Pure Pressure / Matrixx Nijmegen,
– Sunset / Club Manhattan Arnhem
– Lovumba / BC Vroeger Bloemendaal & Club Cinema Rotterdam
– Chocolate Sunday / Club Cinema Rotterdam
– Luxe C'est Chic / Noxx Antwerp (Belgium)
– Urban Touch / Club Lotus Antwerp (Belgium)
– Neverland Festival (Belgium) and so on.
DJ Greg Millz has achieved a lot, but still he is hungry for more.
With his career is on the rise, a bright future and no lack of ambition this is a deejay who is ready to take over thé nation and beyond!